The Professional Side
Dr. Bart received his BS in Chemistry from St. Norbert College and his DDS from Marquette University School of Dentistry. After practicing for a number of years with other dental offices, Dr. Bart joined Dr. Jason and the Finger Lakes Dental Care team in 2018. You'll most likely find Bart and his excellent team of assistants focusing on restorative dentistry, including fillings, crowns, and root canals.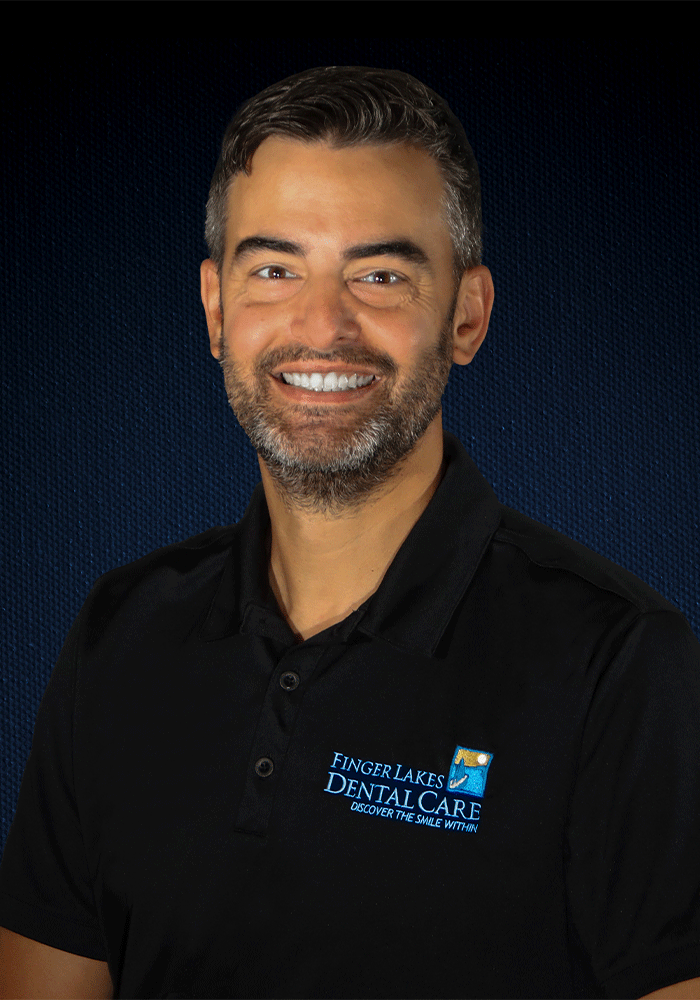 The Personal Side
Dr. Bart and his wife love Rochester and the Finger Lakes area. They stay busy raising and chasing around three energetic boys and a baby girl. In his free time, you can find Bart fishing, golfing, coaching baseball and sampling local beers. An avid Packers fan, Bart is originally from Green Bay, Wisconsin. He loves talking about football!